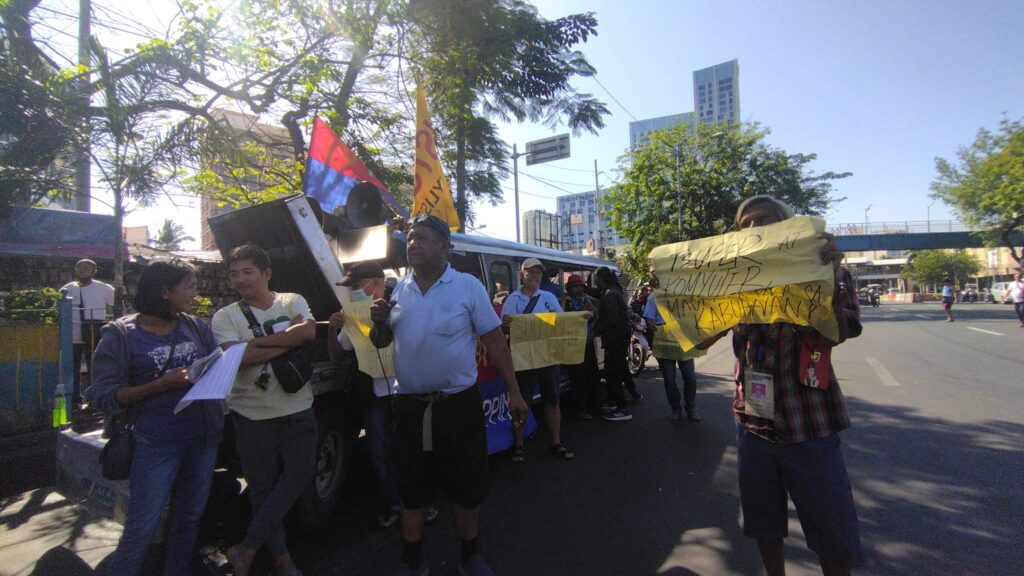 Today, the Muntinlupa Metropolitan Trial Court dismissed the trumped up charges filed by the Muntinlupa police and prosecutors against three protesting transport workers and PISTON members due to the repeated failure of the complainants to appear in the scheduled court hearings.
On March 7, the police illegally arrested three protesting drivers in Alabang during the transport strike. Despite the lack of sufficient evidence, they were forcibly imprisoned and later released only after bail.
This serves as proof that the state forces do not serve the people's interests and instead take deliberate steps to oppress and silence the poor, especially those who are fighting for their rights.
Instead of addressing the legitimate demands of transport workers and the public for the protection of their individual franchises, livelihoods, and mass public transportation, they violently suppress, harass, fabricate cases, and use the law against workers and marginalized individuals fighting for their rights.
PISTON continues to call for the repeal of the Omnibus Franchising Guidelines (OFG) and the Public Utility Vehicle Modernization Program (PUVMP). Let us not allow ourselves to be continuously suppressed and silenced by the state. We will tirelessly hold the government of Marcos Jr accountable and never tire of fighting against every policy that serves the interests of powerful capitalists and foreign imperialists.
We will never allow the Marcos Jr. government to massacre our franchises and sell our livelihoods and routes to large corporations and foreign capitalists.
Struggle on fearlessly!