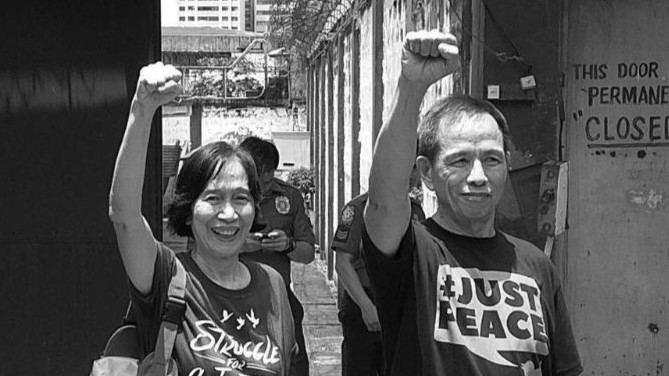 PISTON expresses its deepest condolences to the families and comrades of Benito Tiamzon, a member of the National Democratic Front of the Philippines (NDFP) peace panel, and his wife, Wilma Austria Tiamzon, a peace consultant, who were tortured and brutally killed by the Armed Forces of the Philippines along with eight others in Samar province on August 21, 2022, as confirmed by their comrades.
Throughout their lives, the Tiamzon couple championed the rights of the poor and marginalized people in the Philippines. Their unwavering commitment to the revolutionary cause was evident in their tireless efforts to advance it and their participation in the 2016-2017 peace negotiations with the Government of the Republic of the Philippines (GRP) to address the root causes of the armed conflict, and they were willing to risk their lives for it.
As protected individuals under the GRP-NDFP Joint Agreement on Safety and Immunity Guarantee (JASIG) and the GRP-NDFP Comprehensive Agreement on Respect for Human Rights and International Humanitarian Law (CARHRIHL), as well as international human rights and humanitarian law, they were entitled to all their rights and should not have been killed in such a heinous manner by state forces.
The ghastly circumstances surrounding their murder demand the condemnation of all peace advocates and require a thorough independent investigation. For too long, activists, government critics, and revolutionaries have been killed in staged armed encounters and unjust manners by state forces. We urge all freedom-loving and peace advocates in the Philippines to speak out against state terror and the unjust labeling of dissenters and revolutionaries as terrorists.