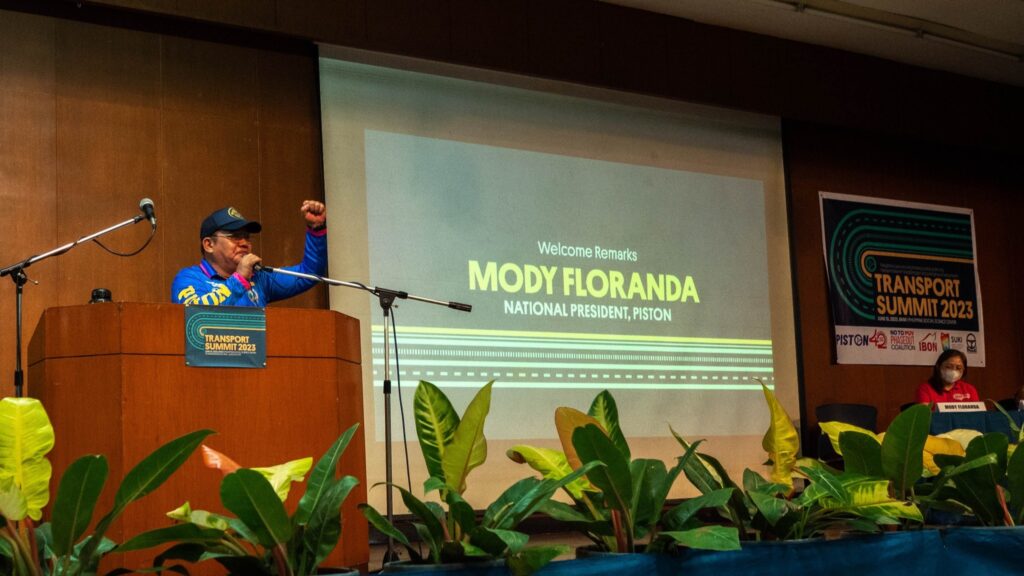 On June 10, the Transport Summit 2023, led by PISTON and the No To PUV Phaseout Coalition solidified the unity and position of the transportation sector and the public against the inhumane and anti-people Omnibus Franchising Guidelines (OFG) and PUV Modernization Program (PUVMP).
The gathering discussed various aspects of the OFG and PUVMP and the different perspectives of different sectors regarding said policies and why these are considered anti-people and anti-poor, serving the interests of a few giant corporations, capitalists, and corrupt individuals in the government, and being import-oriented.
The Summit concluded with the resolute efforts of drivers and operators who continue to defend their franchises and livelihoods through collective action.
PISTON would like to thank their partners for helping launch this year's Transport Summit–IBON Foundation, SUKI Network, PARA – Advocates for Inclusive Transport, Kadamay, AGHAM, and Mayday Multimedia; as well as guests from Kilusang Mayo Uno, EILER, BAYAN, QCiklista, Representative Raoul Manuel of KABATAAN PARTYLIST, Representative Arlene Brosas of Gabriela Women's Party, Representative France Castro of Act Teachers Party-List, Representative Bonifacio Bosita of 1-Rider Partylist, and Atty. Neri Colmenares. PISTON is also grateful to those who sent their messages of solidarity from the Move As One Coalition and National Union of Peoples' Lawyers.