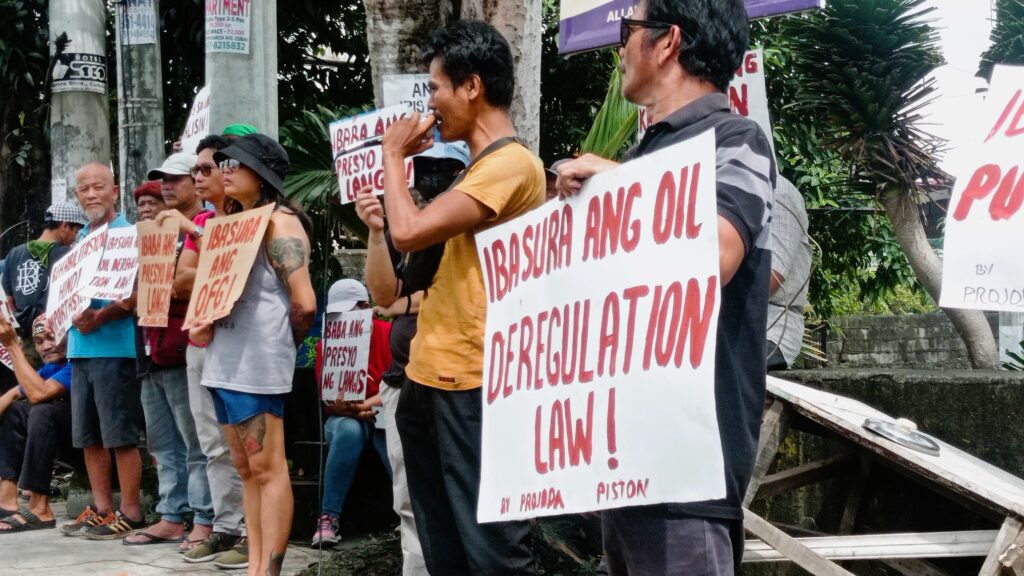 Transport group PISTON demands the Marcos Jr government to scrap the Oil Deregulation Law and urgently regulate fuel prices as oil companies and cartels could exploit the ongoing attacks waged by Israel on the Palestinian people to hike up oil prices.
PISTON also calls on the Philippine government to denounce Israel and its number one supporter, the United States, for escalating their attacks on the Palestinian people. The intensifying violence could spark regional unrest in the Middle East and disrupt oil supply from the world's largest oil-producing region.
The Philippines imports most of its crude oil from the Middle East. Oil companies profiting from the war by hiking oil prices would hurt the income and livelihood of public utility vehicle drivers, operators, and commuters. In recent months, high fuel costs have also triggered an increase in the price of basic goods and services, worsening the cost of living crisis Filipinos face under the Marcos Jr. administration.
Immediately repealing the Oil Deregulation Law and implementing regulatory measures on the local oil industry, such as establishing a Petroleum Regulatory Council that will monitor and regulate the oil prices in the country as cited in House Bill 3006 or the Downstream Oil Industry Regulation Bill filed by the Makabayan bloc in 2022, can protect the interests of small consumers of petroleum products, especially poor PUV drivers. Unfortunately, HB 3006 has been pending in Congress for more than a year now.
PISTON National President Mody Floranda said, "These greedy oil companies need to be held accountable for overcharging oil prices in the country. It is clear that Marcos Jr is complicit because he has not done anything to lower and control the skyrocketing fuel prices."
In addition to the hardships caused by the oil price hikes, PUV drivers and operators are also confronted by the looming deadline for the franchise consolidation component of the PUV Modernization Program on December 31, 2023. Operators have been resisting compliance with said program as consolidating their individual franchises to cooperatives and corporations could mean losing their individual control over their livelihoods.
PISTON calls on all PUV drivers, operators, commuters, workers, and consumers to unite in pushing for the immediate repeal of the Oil Deregulation Law and defending the jobs and livelihood of PUV drivers and operators from the oppressive and exploitative policies of the Marcos Jr government.