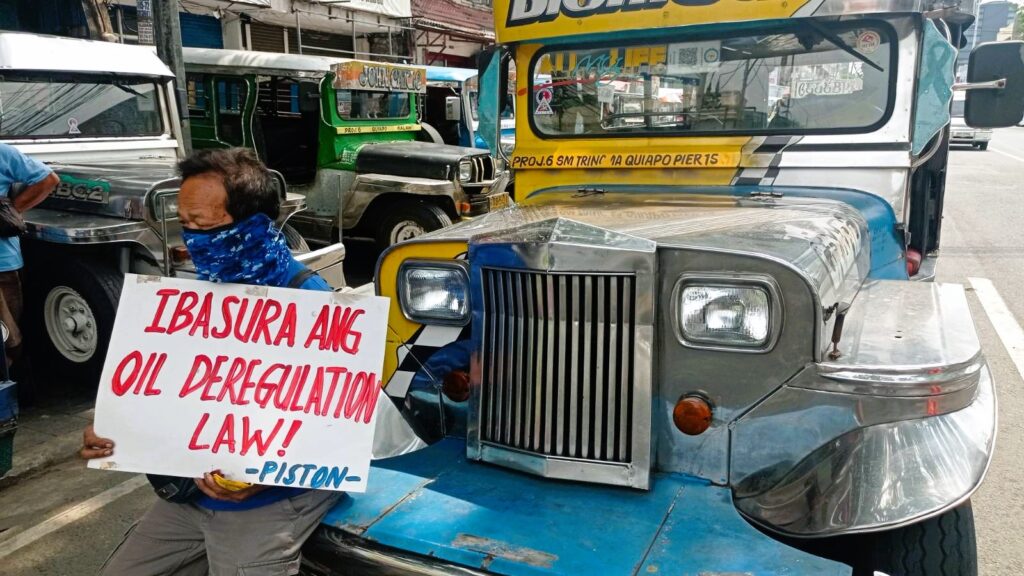 Transport group PISTON said that while the P1.00 provisional fare hike can provide a slight relief for PUJ drivers, the Marcos Jr government should focus on holding oil companies accountable for overcharging and should immediately the Oil Deregulation Law instead of shifting the weight of surging fuel prices to drivers and commuters.
"The P1.00 fare increase becomes worthless because it's just being consumed by the oil companies amid the weekly increase in oil prices," said PISTON National President Mody Floranda.
The group added that the government should be looking at the root cause of the problem instead of merely addressing its symptoms. The Oil Deregulation Law has failed to deliver its original promise to lower fuel prices through an unrestricted trade and has since afforded oil companies the freedom to raise fuel prices without significant government oversight.
Floranda added, "The government's role should not be limited to merely announcing when companies will increase or decrease prices. In over two decades of the Oil Deregulation Law, it has been proven that the government needs to be more proactive in regulating oil prices,"
This way, PISTON firmly believes that we can protect the interests of both drivers and commuters without compromising their financial stability especially in these times of unprecedented cost of living crisis.