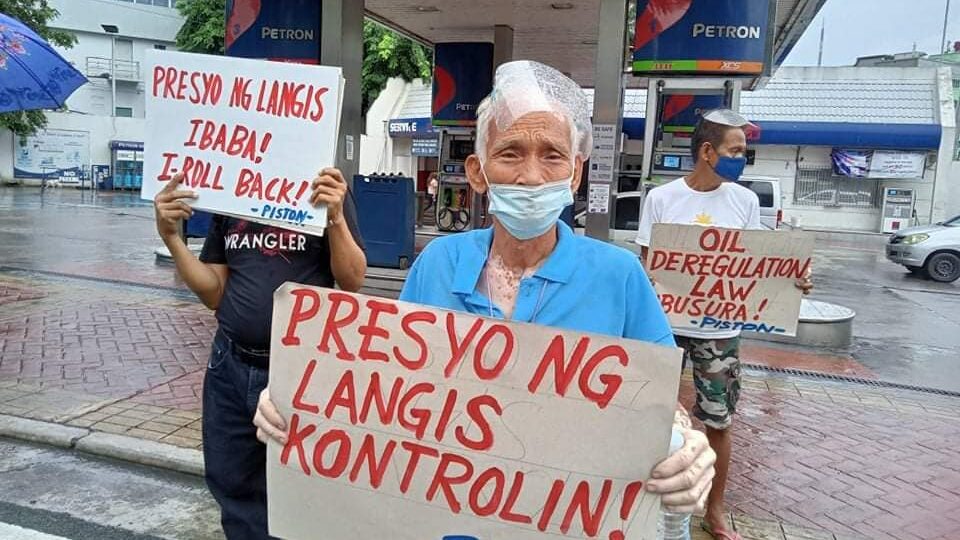 As oil firms have implemented another large hike in fuel prices today, transport group PISTON has called on the Marcos Jr government to urgently take action by implementing policy reforms such as fuel excise tax and VAT suspension, and oil industry regulation instead of downplaying the effects of cuts in global crude oil production.
Starting today, the pump price of diesel increased by P1.70/L, gasoline by P2.90/L, and kerosene by P1.90/L. This new round of oil price hikes (OPH) came as the Organization of Petroleum Exporting Countries (OPEC) and Russia agreed on Sunday to widen crude oil production cuts to 3.66 million barrels per day or 3.7% of global demand.
According to PISTON National President Mody Floranda, "We expect the continuous increase of oil prices due to the reduction of crude supply in the global market. And we should also expect that with the increase in oil prices, inflation in the country will further rise."
PISTON emphasized that the government has the power to alleviate the impact of rising oil prices on the poorest Filipino families and that the government should take action instead of being passive on this issue.
"If the government truly wants to ease the livelihood of drivers and Filipinos who will be greatly affected by the new increase in prices of commodities, it can suspend the excise tax and VAT on oil and investigate the overpricing of oil companies in the country and scrap the Oil Deregulation Law," added Floranda.
In addition, PISTON emphasized that the possibility of another inflation spike highlights the urgent need for long-overdue wage increases and financial assistance for low-income Filipino households who are disproportionately affected by the increasing cost of living.
"This state of the transportation sector and of the Filipino people being shocked by sudden oil price hikes will continue if the government allows cartels and big oil companies to profit from and burden us, and if they remain deaf to the grievances of the people," said Floranda.