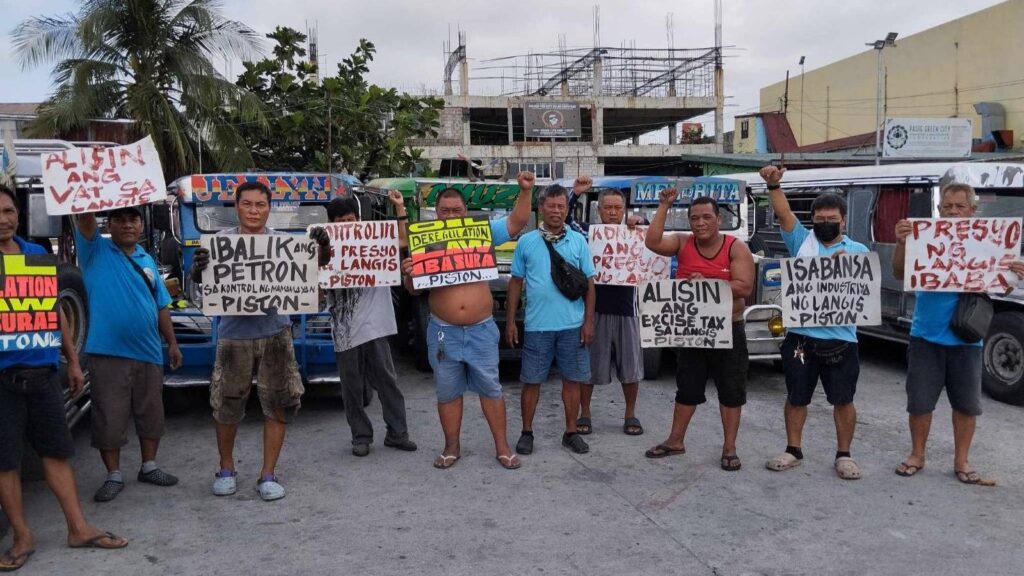 Transport group PISTON condemns the looming big-time oil price hike set to take effect on Tuesday, August 8, calling on the Marcos Jr government to take decisive action by urgently repealing the Oil Deregulation Law and suspending the E-VAT and Excise Tax on petroleum products to provide immediate relief to the Filipino people.
Oil firms' announcement of a P4.00/liter increase in diesel, along with a P0.50/liter increase in gasoline and a P2.75/liter increase in kerosene, has sparked alarm and concern among PUV drivers, small operators, and the public.
"The Department of Energy itself expects that the increase in oil prices in the country will continue in the coming weeks. Thus, the silence of the Marcos administration seems like a direct attack on the livelihood of drivers and the people," expressed PISTON National President Mody Floranda.
According to the group, the relentless rise in volatile fuel prices, exacerbated by the Oil Deregulation Law, poses a grave threat to the already precarious financial situation of PUV drivers and small operators, with jeepney drivers and operators being particularly vulnerable due to the ongoing PUV Phaseout being carried out by the Marcos Jr government.
Moreover, for PISTON, the proposed surge fare pricing by the Land Transportation Franchising and Regulatory Board (LTFRB) as a response to the rising fuel costs is a misguided and shortsighted approach to the oil price hikes as this will only place additional burdens on our already overburdened commuters.
"The government's solution should be one that lightens the burden for all of us, not one that adds more hardships," said Floranda. "If we are going to increase fares, the government should prioritize the long-standing demand of the workers for a decent living wage so that their income can catch up with the rising prices."