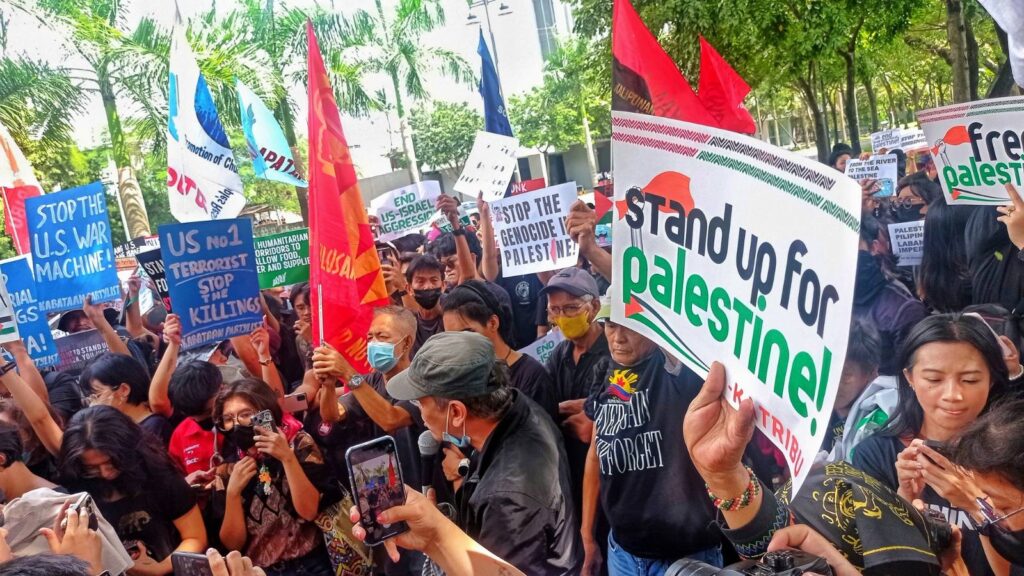 Transport group PISTON joined other progressive groups and individuals in a protest at the Israeli Embassy in Manila on Tuesday to condemn Israel's brutal genocide of Palestinians.
The group also criticized the U.S. for supporting and arming Israel, which caused the deaths of thousands of Palestinian civilians, including 3,457 children.
According to PISTON, the Marcos Jr regime must also be equally condemned for abstaining from a U.N. resolution calling for a humanitarian ceasefire. The Philippines is the third-largest buyer of Israeli military weapons, which are being used by the Armed Forces of the Philippines against local peasants, workers, indigenous people, and the urban poor being red-tagged and branded as "terrorists" by the state.
PISTON expressed solidarity with the Palestinian people and their struggle for freedom from Israel's occupation, highlighting the truth that the violence in Gaza was not caused by Hamas' attacks on Oct. 7, 2023, but by eight decades of displacement of Palestinians and violent illegal occupation of their lands by Israeli Zionists.
PISTON calls on the people of the world to unite for justice, peace, and freedom from oppression and exploitation.
"From the river to the sea, Palestine will be free!"