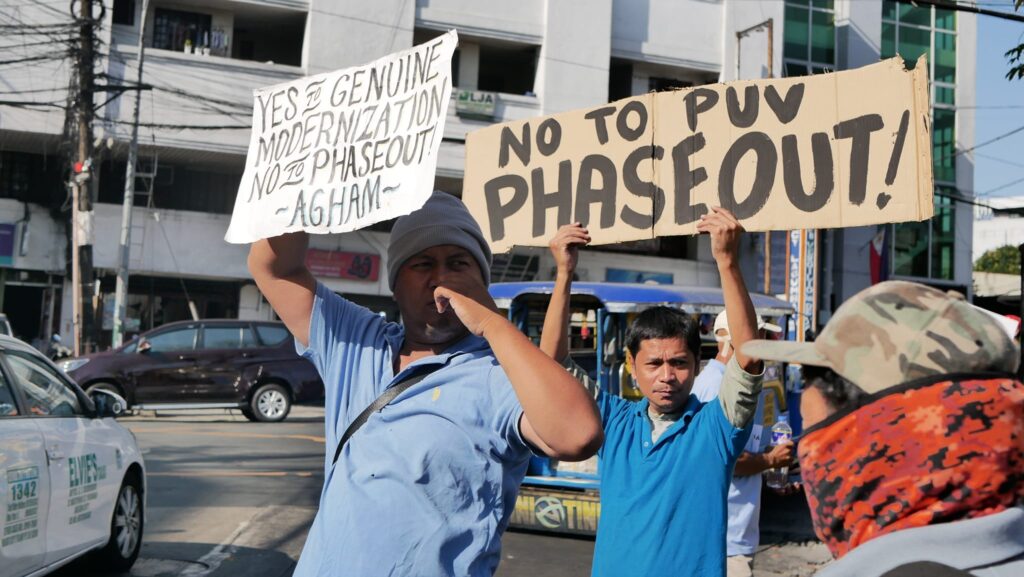 PISTON stands in solidarity with the drivers and operators who are taking part in the transport strikes and protests starting October 16, 2023. We believe that any militant action is a significant contribution towards the advancement of the people's interests. This is particularly true when it comes to promoting a pro-people public transportation system, which is now threatened by the monopoly control of large corporations through the Omnibus Franchising Guidelines and the PUV Modernization Program.
The demands put forward by today's strike, championed by PISTON and the No to PUV Phaseout Coalition, carry the spirit of resilience and determination to fight for what is right. We stand united in rejecting the PUV phaseout and calling for the return to five-year franchises.
Every contribution and effort towards countering the PUV phaseout is of utmost importance, especially given the deadline for franchise consolidation approaching on December 31, 2023. It has been seven months since the temporary halt of the strike held in March by PISTON, based on Malacañang's promise to review and amend the OFG. However, the progress made by the LTFRB so far has been limited to the resumption of the Sale-and-Transfer process. It is important to note that the forced consolidation, which may be perceived as franchise theft from operators, is still ongoing.
The corruption cases associated with the PUVMP that were exposed in recent days are part of the machinery of public transportation corporatization. Corruption is closely linked to the prevalence of policies favoring large foreign corporations, with government officials themselves profiting from the same system, including schemes of extortion, bribery, and corruption.
PISTON takes a stand not only against corruption within the LTFRB, DOTr, and Malacañang but more importantly against the anti-people policies that underlie them, particularly the PUVMP.
Let us continue all forms of resistance to actively counter the corporate takeover of public transportation. Together, we can unmask the fake modernization initiatives that only benefit big foreign and local business interests, complicit bureaucrats, and opportunistic leaders. We must continue to expose the bogus PUVMP program and work towards a fair and just transportation system for all.