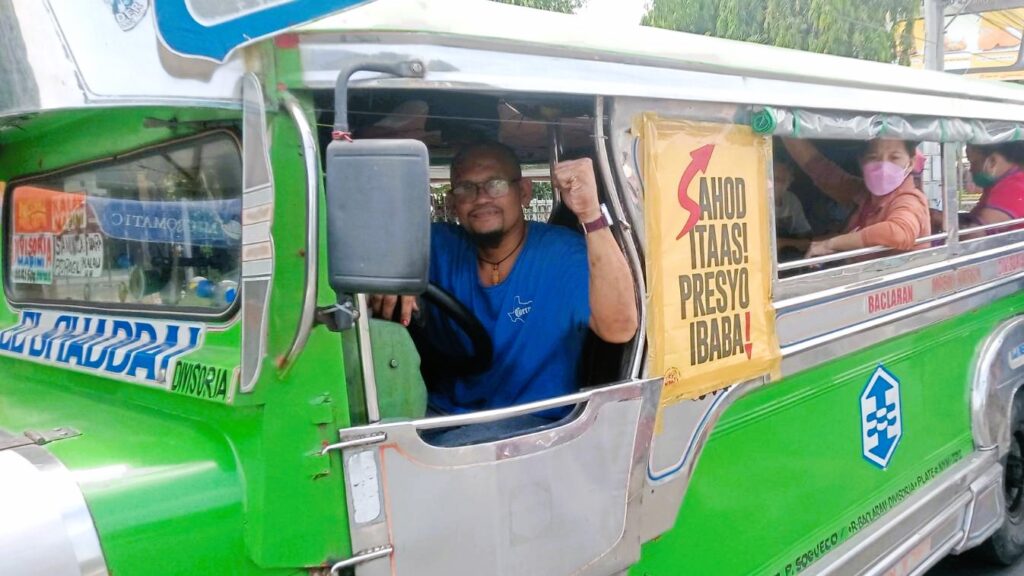 On this year's Labor Day, transport group PISTON renews its call for the junking of the DOTr Department Order 2017-011 or the Omnibus Franchising Guidelines (OFG) as it continues to affect the livelihoods of thousands of PUV drivers and operators.
Since its implementation in 2017, the government has been utilizing the OFG as the foundation for the PUV Modernization Program (PUVMP).
"Thousands of PUV drivers and operators are still worried about losing their franchises and livelihood because the government has not yet scrapped the OFG," said Mody Floranda, PISTON National President. "That's why on Labor Day, we will once again convey our call to the government to junk the OFG, along with the widespread calls for workers' wage increase,"
Despite securing a verbal commitment from Malacañang to review the OFG after a successful two-day transport strike on March 6-7, the group said this year's Labor Day is crucial for continuously reminding the Marcos Jr administration to prioritize the welfare of workers over any unnecessary and suspicious dealings with the United States.
Rather than addressing the workers' demands on Labor Day, Marcos Jr has scheduled a meeting with Biden, which could result in the renewal of the highly unequal relations between the United States and the Philippines.
"The fact that Marcos Jr had to meet with Biden on Labor Day, only shows that the administration has no intention of listening to the plight of workers. If we did not go on strike in March, Malacañang would not have paid attention to our call against the PUV phaseout. It seems workers might need to stage another massive strike for the government to respond to the workers' demand for a salary increase," said Floranda.
According to PISTON, the rising inflation rate under the Marcos Jr administration has made it increasingly urgent to implement wage increases, provide cash assistance, and protect informal workers from unfair policies.
"That's why among the things that the government should prioritize is the junking of the OFG. Because the OFG, which they promote as a 'modernization' program, is clearly anti-worker, anti-commuter, anti-driver, and anti-operator. We are deeply concerned that if the PUVMP continues, the fare rates will significantly increase, further reducing the already meager wages of workers," added Floranda.