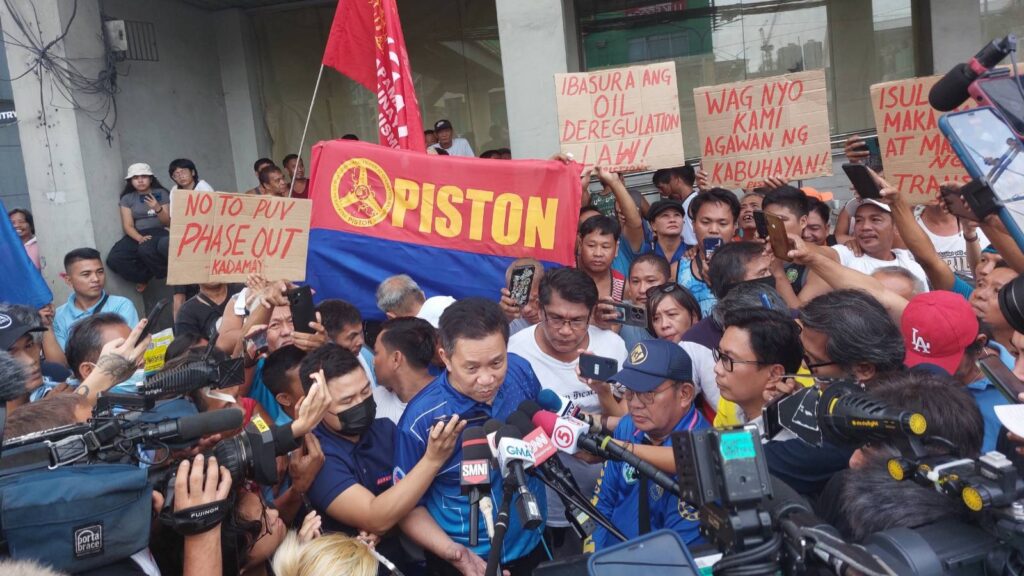 The Land Transportation Franchising and Regulatory Board (LTFRB)'s failure to respond to the concerns of drivers and operators has bolstered PISTON's resolve to continue its transport strike against the Public Utility Vehicle Modernization Program (PUVMP).
The group remains steadfast in its demand to remove the December 31 deadline for franchise consolidation, eliminate the franchise consolidation requirement altogether, and repeal the PUVMP in its entirety.
Meanwhile, the second day of the strike coincides with President Ferdinand Marcos Jr.'s return to the Philippines following his trip to the United States for the 2023 APEC Summit.
"We will meet Marcos Jr.'s return with the continuation of our massive strike because the government has failed to provide us with any concrete answers," said PISTON National President Mody Floranda.
In response to the DOTr's statement, PISTON maintained that the only "misconception" regarding the PUVMP is the notion that it will improve the state of public transportation. "Even if you replace the vehicles but destroy the livelihoods of Filipinos, where is the progress in that?" questioned Floranda.
"It's clear that the DOTr is not listening to us and is still insisting that December 31 is just a deadline for consolidation and not a phaseout. But it's the consolidation itself that we have been opposing for a long time. Because no matter how they try to spin it, franchise consolidation is the revocation of individual franchises, which is equivalent to a phaseout. We're not just talking about the phaseout of vehicles here, but also the phaseout of livelihoods."
PISTON urges all drivers, operators, and commuters to continue joining the strike, which has gained massive support from commuters, students, and workers, despite the Philippine government's efforts to undermine the protest actions.
Despite the reported attacks by state forces on strikers and protesters, the group estimates that the nationwide strike has achieved a 90% paralysis on all major routes in Metro Manila alone by the end of the first day.